Before & After: Category Page
The old mobile product grid, seen on the left, doesn't take advantage of available screen space.
The new product grid, on the right, allows for more products to be seen and is easier to scan for key details (like ratings).
On larger screens, a hover state reveals additional colors and product details.
Before & After: Product Detail Page
I managed the UI of our core shopping touchpoints, providing hands-on design work, creative direction, and detailed quality control.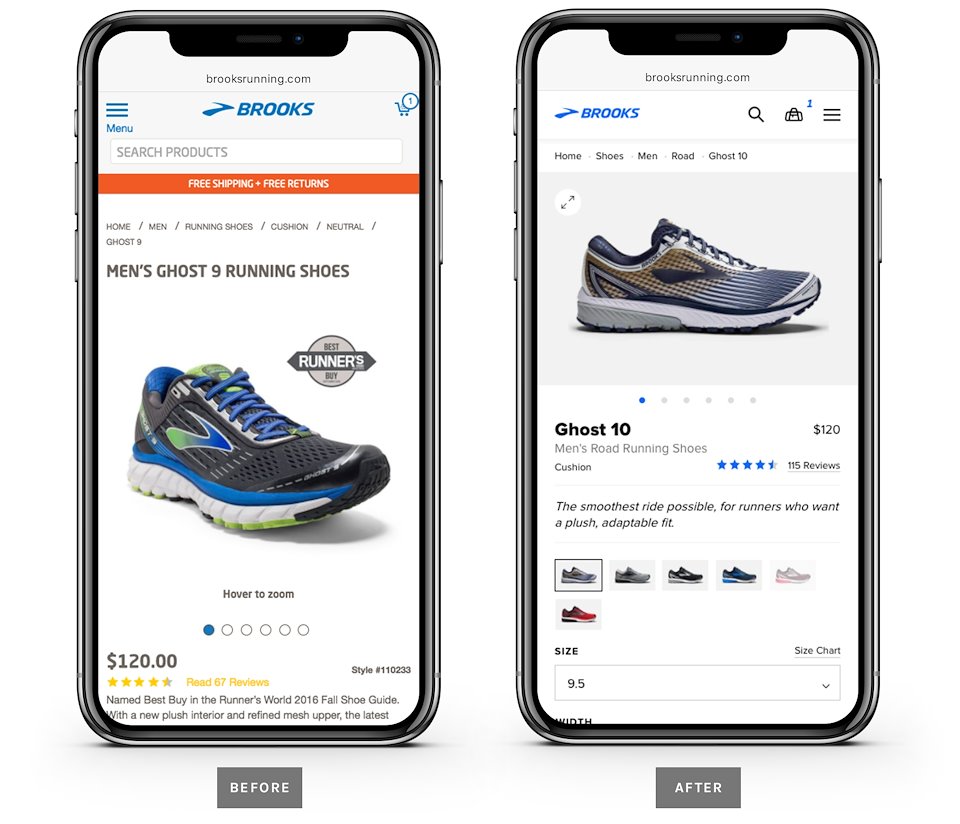 We've allowed space for content to shine and be prominent. Large typography is used to enforce Brooks' confidence and expertise in the running space.